The days of cooking a hearty meal from scratch could well be a thing of the past, because nowadays, there's a kitchen gadget for just about any job you can think of! Whether you're a professional chef or an aspiring amateur, you've got to check out the weird and wonderful world of kitchen gadgets. Here are 10 of the most inspired gadgets available right now, ranging from very useful to a little ridiculous. Bon appétit!
Want to scramble an egg without even breaking the shell? We bet you do. The Golden Goose is a Kickstarter funded project which is now in production, and it's been attracting praise from the folk at Wired Magazine, USA Today, the Los Angeles Times and the Daily Mail. The machine uses centrifugal force to scramble an egg without even removing it from the shell, creating a real, edible Golden Egg. Science doesn't get better than that.
If you're getting through avocados at the same rate as our team you'll probably be spending plenty of time peeling, slicing and removing those stubborn stones. But you don't have to be! The Flexicado Slicer is an amazing kitchen gadget which will remove the flesh of an avocado and slice it simultaneously. So, who's for avocado toast?
Start the day with a smile on your face. Mr Egg Head is a shaped, silicone ring which you can use to create the cutest little fried egg men! It's even got a handle to enable you to remove it easily once your eggs are done, so you won't mess up your breakfast art. This is a fabulous little tool that'll make breakfast fun for kids, but we bet you know a few adults who would like it too.
Of course you can slice your tomatoes using a normal knife, but where's the fun in that? This unique kitchen gadget holds your tomato as you cut it into perfectly proportioned slices. And it's not just for tomatoes. Get ready to transform onions, kiwis, lemons and any other vegetables you can fit into the tongs. Your next salad is about to get a whole lot better looking!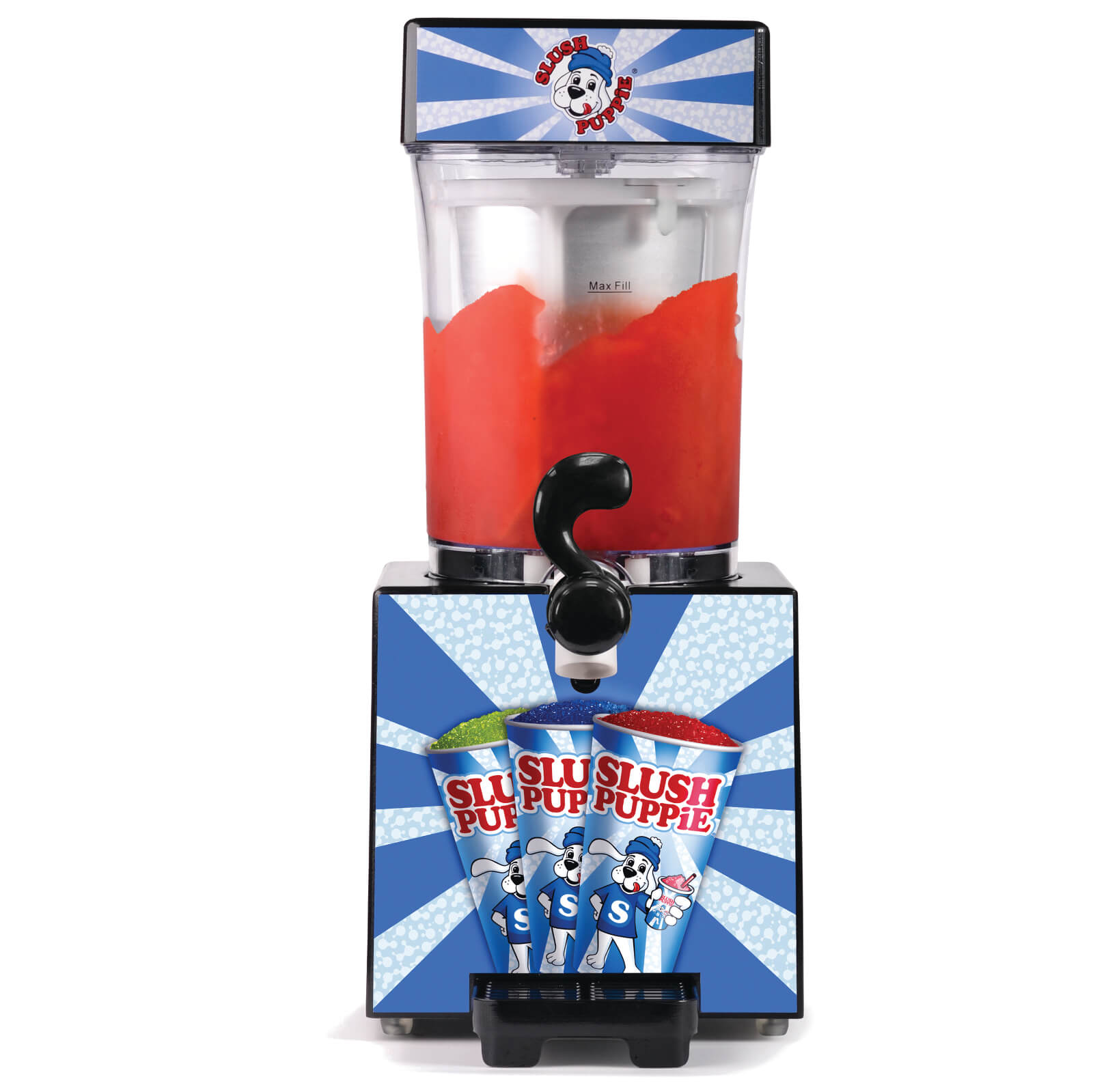 Remember the excitement of those bright blue and red slushies you used to enjoy as a kid? Well, now you can recreate the magic in your own kitchen with this authentic Slush Puppie machine. It's so easy to use, all you need to do is add the drinks mixture and turn on the machine. In 25 minutes you'll be sipping an icy cold slushie that's guaranteed to turn your tongue bright red, just like the original.
Dipping cookies into your milk by hand is very last year, wouldn't you say? This hilarious kitchen gadget has been designed to hold your cookie, so you won't risk getting your hands dirty as you dip away. You may think this is just a gimmick, but once you realize you can now dip your entire Oreo cookie into the milk without getting a drop of milk on your hands, you'll know why people love the Dipr!
Bagel slicing is something of an art form, in our opinion. If it's not perfectly straight and equally divided, it just won't cut it (excuse the pun). This clever little Kitchencraft gadget makes bagel slicing a breeze, and it's far safer than using a knife too. So, if you're hosting a big breakfast and you've got plenty of bagels to slice, or you're simply fed up with an unevenly sliced bagel, this is the gadget for you.
We didn't think pancakes could be improved, but it turns out they can! If you really want to impress your guests the next time you host brunch, you've got to get yourself a pancake pen. This simple tool will enable you to create works of art, made from pancakes! Whether you want to spell out guests names in the beautiful batter creations, or you're planning an elaborate design with a few different colors, it'll be simpler than you think with the help of this unique little gadget.
You no longer need a bonfire to cook up a good s'more! Now you can do it in your microwave, with the help of this brilliant gadget. The microwave s'mores maker promises to heat your crackers, marshmallows and chocolate evenly, giving you a perfect s'more every time – in just 30 seconds. It's great fun for movie nights and kids will love it too.
Do you find the ends of your bacon curl up when cooking, stopping you from achieving true bacon perfection? Well, of course there's a gadget for that! The bacon press will squash your bacon down into the pan as you fry it, giving you a completely even fry, every single time. If you're passionate about bacon, you'll definitely want to give this kitchen gadget a try. The Bacon Press isn't just for bacon, either. It works well for other grilled meats too, in fact our team love to use it on steaks and pork chops.
So, there you have it. A whole host of imaginative and exciting kitchen gadgets you never knew you needed. Whether you're looking for something to make your life easier, or you're on the hunt for a top secret tool to make your foodie creations that bit more impressive, we've got just the thing for you. Feeling inspired? It's time to cook up a storm!